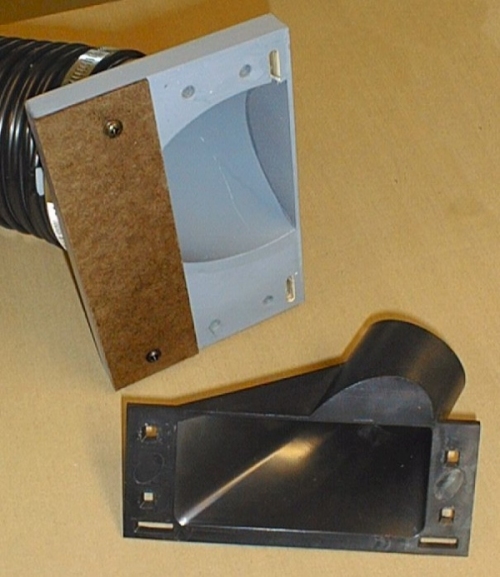 The original mounting holes were used but a longer thread was needed to accommodate the thicker material. The Ridgid has pretty good access to the bottom of the table so fitting up and working on the machine for this modification is not particularly difficult. The best time to do this modification would be during initial assembly though.

Due to the extreme angle of the PVC pipe, it is truncated at its far edge, it would hit the saw cabinet sidewalls if it was not. Also, to account for a larger opening, a cover plate (shown here as 1/8" hardboard) is used to block off an air leak opposite the blade shroud side. Note the two routed slots to accommodate the blade cover plate tabs.

The original DC hook-up is shown here for comparison. Instead of the original screws, studs were used to attach the new port to the saw.