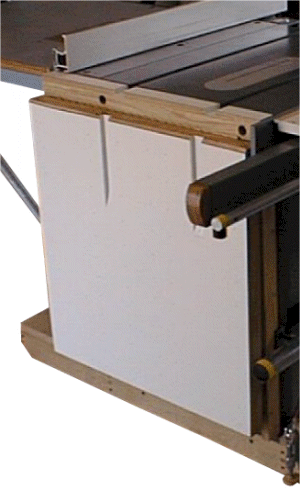 In this image, the table is folded down; in this configuration, it is less than four inches thick. The support arm folds into the space occupied by the head and the table rests flush with the head.

The table itself is a hollow core construction, it is made of hardwood strips with a laminate covered tempered hardboard top and a 1/4" plywood bottom surface; this makes the table very light. Not visible in this image is a series of pin holes in the top surface. By using an air fitting not visible on the edge, the surface can be turned into a floatation table when hooked up to an air supply.

The two round circles visible in the head are the bolt locations use to secure the unit to the iron table.